Liberty Hill, Texas
Liberty Hill is a quaint rural town where locals live and tourists experience country living.
The Liberty Hill International Sculpture Park resides in Liberty Hill, Texas. The Sculpture Garden is the result of an International Sculpture Symposium held in the town in 1976. There are currently 27 pieces created by various artists from 6 different countries, including, France, Germany, Italy, Japan, Canada, and the United States. The symposium project won the town of Liberty Hill the first Texas Arts Award for a city with a population under 100,000 in 1977.
Tips for Finding and Selecting the Right Criminal Defense Attorney
Experience counts – You'll want to choose a lawyer that has been a part of your community. He will understand local court procedures and have developed relationships with other local legal and government professionals. Robert McCabe has continuously practiced criminal law full-time in Williamson County since 2005.
Choose an attorney skilled in your case type – A family law attorney will have very different skill than a criminal defense attorney. Just because someone is a friend of the family, does not make him the right person to represent you in criminal proceedings. Board certification is key. Ask the attorney if they are a board certified expert in criminal law. If not, Why not? You deserve a specialist for your case.
Hire an attorney who is clear about their compensation – Clearly defined fees and expenses should be provided before you make your decision. Never hire a lawyer without a written agreement that protect you and sets boundaries.
A good reputation goes a long way – You do not have far to look to find out about a lawyer's reputation. Check out the cases they have won and testimonials provided. A good attorney will have a number of clients who have chosen to provide valued testimonials.
Test-drive your attorney – Meet with the attorney to discuss your case. A few attorneys will provide a free consultation. Use that time to get a feel of compatibility and trust.
Communicate – Always ask to stay in the loop of your case and be kept up to date with how things are going, this applies even if you are not required in court.
---
Chamber of Commerce
PO Box 586
Liberty Hill, Texas 78642
Liberty Hill, Texas Interests
Re Written:
Artist John Van Camp presented the first addition to Liberty Hill's International Sculpture Park in over 30 years. His Indiana Limestone Sculpture "Frozen Dance" that took 3 years to sculpt was a gift to his community for resident's kind actions after a fire destroyed his livelihood over 20 years ago.
His gift was presented at an event to commemorate the 1976 International Sculpture Symposium hosted by the Liberty Hill Development Foundation.
Original:
An artist who says he was "rescued" by his hometown after a fire destroyed his livelihood more than 20 years ago, unveiled a gift to the community Saturday — the first addition to Liberty Hill's International Sculpture Park in more than 30 years.
"Frozen Dance", which was sculpted over three years by artist John VanCamp from Indiana limestone, was presented Saturday to the International Sculpture Park. The sculpture's dedication was part of an event hosted by the Liberty Hill Development Foundation to commemorate the 1976 International Sculpture Symposium in Liberty Hill while ushering in a new era of community spirit through the arts.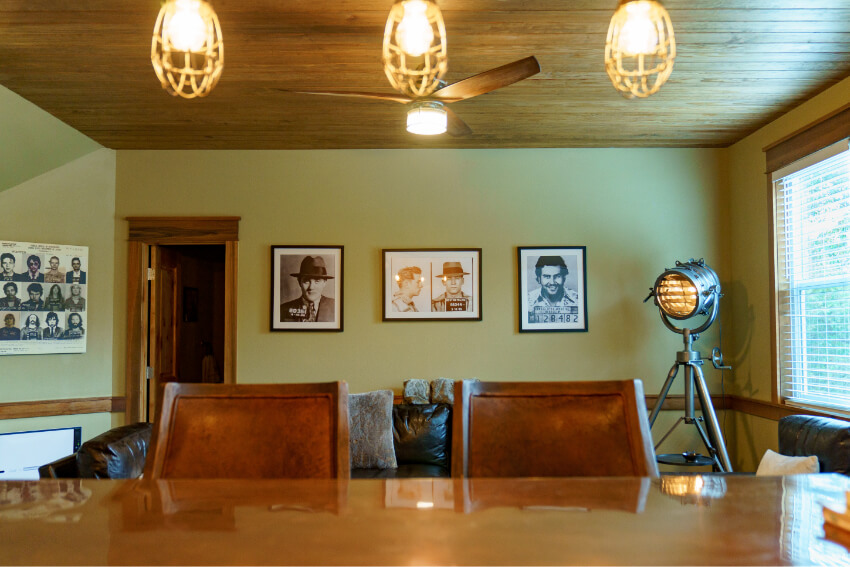 Liberty Hill Criminal Defense Attorney
If you ever find yourself at the wrong side of the law and require a criminal defense attorney, make sure to choose wisely. It is important to speak to a criminal attorney that specializes in criminal law.
Robert McCabe will educate you on the nature of your specific charges and the criminal justice process. He candidly discusses the evidence and potential outcomes of you case as well as any legal defenses. Robert has reviewed thousands of criminal cases and has tried well over one hundred criminal jury trials and will aggressively fight for the best possible outcome for you, whether it is through a plea bargain or jury trial.
Trust the Williamson County
Criminal Defense Expert