About Robert McCabe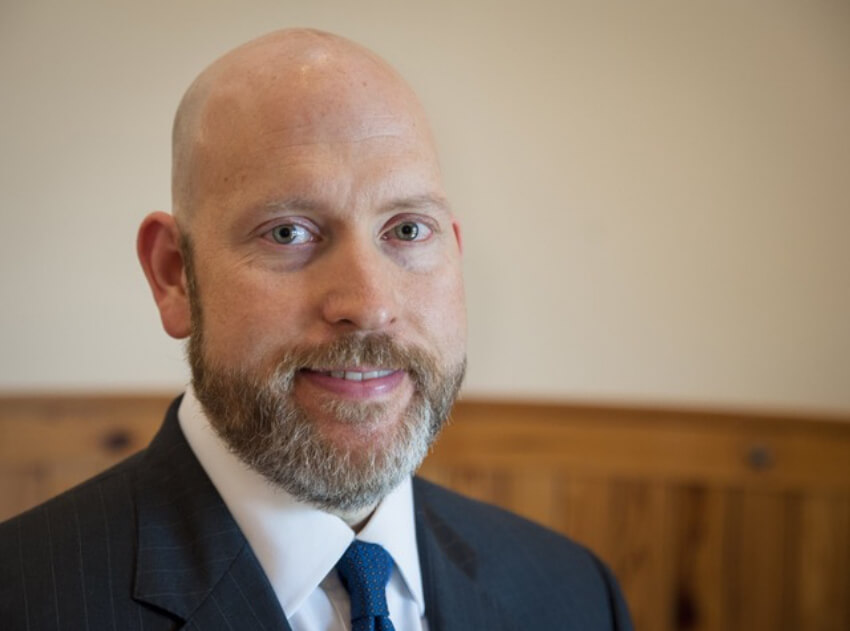 Criminal Defense Lawyer in
Williamson County
Robert specializes in criminal law, therefore 100% of his attention is on analyzing his clients' criminal defense cases to secure the best possible outcome.
Robert personally handles his clients' cases throughout Williamson County and Central Texas. Clients do not have to worry about hiring Robert McCabe only to then have an associate lawyer show up to greet them in court. Robert McCabe is standing right there beside them, fighting for their best interests. When clients are facing criminal charges, it is imperative that they talk to an attorney who specializes in criminal law.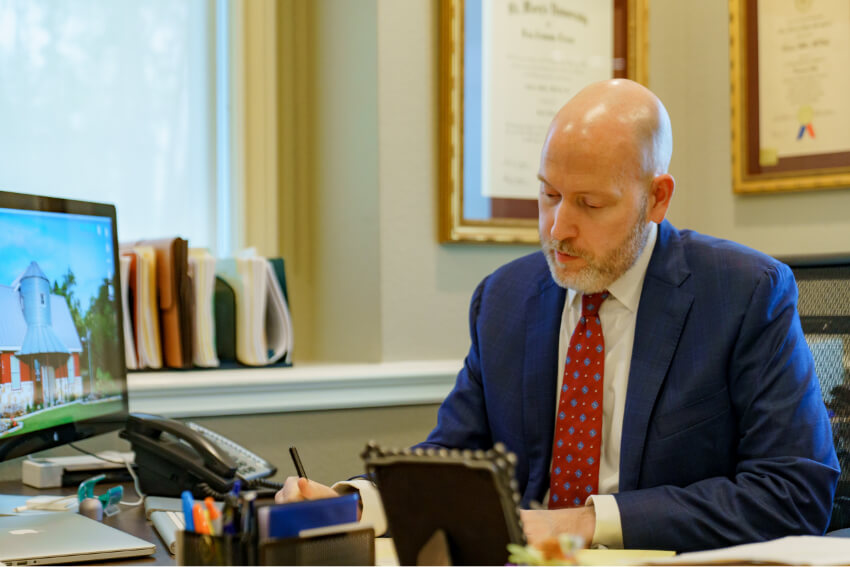 Criminal Law Specialist
It is vital to the success of the case that the attorney has an abundance of experience in handling criminal law cases. Robert McCabe has that crucial experience.
Along with extensive trial experience, Robert provides the personal attention from an experienced lawyer that you deserve. His many years as a lawyer and specifically working in criminal defense make him a reliable choice for your legal representation.
The Law Office of Robert M. McCabe, PLLC is located one block from the Williamson County Jail in Georgetown, Texas.
Education, Employment & Experience
---
B.A. – Sam Houston State University, 1997
J.D. – St. Mary's University, 2000
Board Certified – Criminal Law – Texas Board of Legal Specialization (since 2008)
Licensed to practice law in the State of Texas (since 2000)
Certified Force Science® Analyst – Force Science® Institute (2016)
Williamson County District Attorney's Office, Georgetown, Texas
Bexar County District Attorney's Office, San Antonio, Texas
Trials and Courtroom Experience
Completed over 125 criminal jury trials to verdict, including more than 86 felony trials
Litigated dozens of probation revocation hearings, pre-trial evidentiary hearings, motions to suppress evidence hearings, extradition matters, and trials before the court
Williamson County Children's Advocacy Center Prosecutor of the Year 2009
From 2006-2012, as a prosecutor, Robert lectured to hundreds of police officers, detectives, probation officers, judges, prosecutors, public defenders, and police cadets on various topics including courtroom testimony, advanced search and seizure, report writing, legislative update, filing successful cases, eyewitness identification, traffic stops, officer-involved shootings, confessions, joint investigations, search warrants, ethics, and using technology in court
In 2014, Robert spoke at the annual conference of the Texas Association of Licensed Investigators (TALI) in Austin, Texas about the use of a private investigator in criminal defense cases
In 2015 and 2017, Robert spoke at the annual conference of the Robbery Investigators of Texas (RIOT) in Fort Worth, Texas about officer-involved shooting cases from investigation through grand jury
In 2016, Robert spoke to police officers and citizens about officer-involved shootings in places of worship in Austin, Texas
Since 2016, Robert, as a subject matter expert, routinely speaks to police officers throughout the State of Texas about officer-involved shootings, officer rights during investigations, critical incidents, and other cutting-edge use of force topics
Member, Texas Criminal Defense Lawyers Association
Member, Williamson County Bar Association
Member, Association of Force Investigators
Trust the Williamson County
Criminal Defense Expert